First Session Free!
24/7 ACCESS

Train all day everyday!

NO SIGN UP FEES OR CONTRACTS

No joining fee, no exit fee, no lock-in contracts!

COACHING INCLUDED

All members get access to coaching!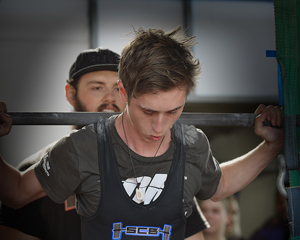 Tony Harrington
Love this gym, everyone is always so supportive no matter what stage of training you at. Would recommend/10. I travel 140km round trip to get here definitely worth it.
Marcelle De Almeida
Didn't die at my first comp. I guess The Iron Stronghold trains legends.
Dan Whitaker
If you want to get strong and learn the correct technique Dan has some great advice and knowledge. It is also a great atmosphere to train among friendly and supportive members.