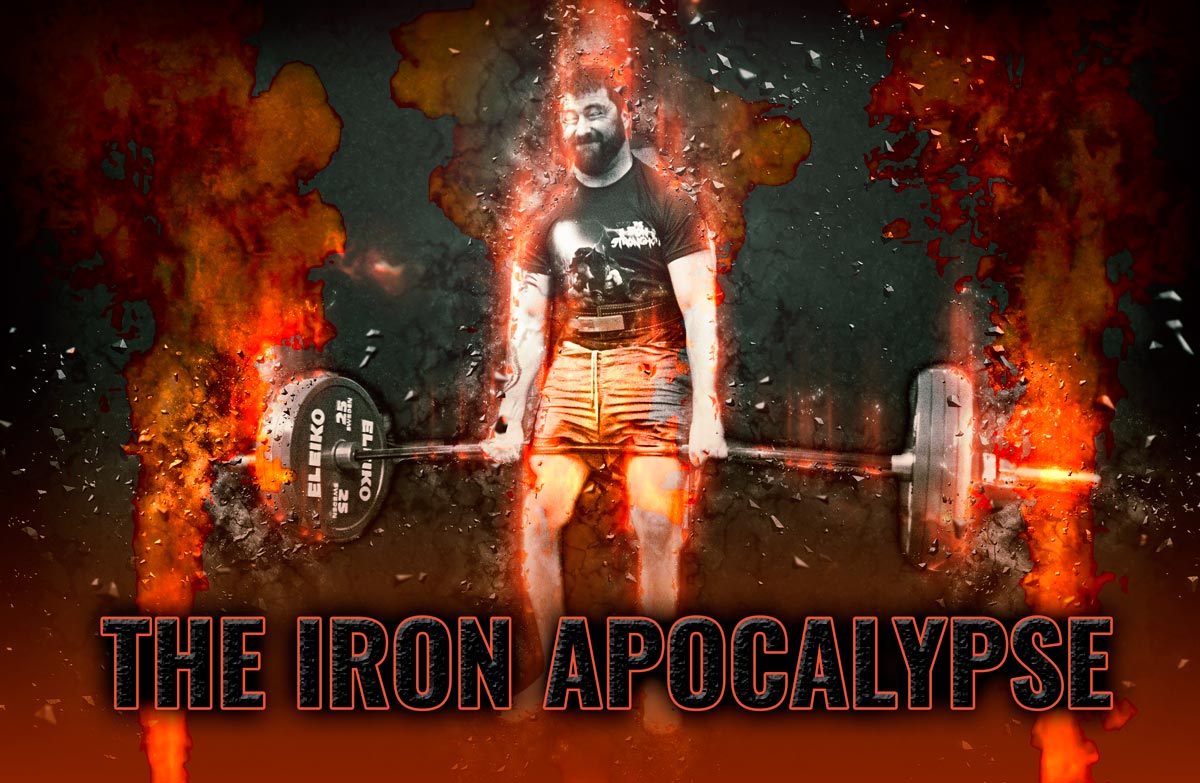 THE IRON APOCALYPSE
THE END OF THE WORLD IS NIGH!
Take up arms my brothers and sisters and lift weights with friends to defeat the apocalypse!
Novice-friendly, beginners welcome, fun end of year competition at The Iron Stronghold!
WHAT IS THIS!? – Well if you go to the gym and perform a Squat, Bench Press and a Deadlift as part of your human strength training routine ( Which EVERYONE should be doing!) then you qualify to do a Powerlifting competition!
A powerlifting competition gives you the chance to demonstrate your abilities in a safe, fun and supportive environment. An avenue to postpone your apocalypse and instead live a life of Iron. Of power!
Each person gets three attempts to hit the biggest Squat, Bench and Deadlift they can. When you combine the powers of each discipline you create a total! Your total is what determines your score. The cool thing about powerlifting is that everyone competes against themselves to beat their previous score. It's like a video game but a lot cooler.
So if you're thinking of giving it a go then don't just think about it, join in! Have a go!
Entry fee is $50.
Spectators are free and food and drink will be provided on the day!
Hourly Schedule
Day 1
10am

-

11am

Weigh in and warm up

Rack heights, attempts, weigh ins, warm ups!
11am

-

3pm

Lifting

Lifting will start at 11am sharp and go until we finish!